Since I have an increased workload and more responsibilities as a student AND working professional, gone are the days when I could simply put my hair in a messy bun and be done with it for an entire week. I have less time to do my hair and have a bigger need to have my hair look presentable, so hair salons should theoretically be my go-to method for getting my hair done. The problem?
I generally do not trust salons. Based on my own personal experiences and the anecdotes of many naturals, too many hair salons either do not know how to take care of natural hair, or don't want to bother with natural clients. I feel like natural hair should not be regulated to "specialty" salons, but should be commonly and well serviced in any typical salon that largely serves the black population.
On the positive side, many regular salons have responded to the rise of natural hair by promoting healthier hair techniques and products. However, more can still be done, especially if the only options for the average natural at a stylist's seat are weaves or flat irons. Below are some suggestions for how regular hair salons can bring back their natural clientele.
Make two-strand twists, braids, cornrows, etc. cheaper
I hear a common complaint at salons that braid and twist styles take a while to do, but that's not necessarily the case. Medium sized double-strand twists should not take longer than 2 hours to complete. The process of flat-ironing hair is about the same, too. There is no reason someone should be paying twice as much for double-strand twists than a flat iron. Heck, at some braiding places, getting braids or twists installed with extensions (which is much more time and labor intensive) costs less than getting braids or twists installed without extensions! This is very much the case here in Harlem, where I reside, and it makes absolutely no sense.
Offer low-heat options to stretch hair
Tools like curlformers and flexi-rods have been out for a while and are great low-heat or heatless ways to stretch natural hair, and can even produce styles themselves. If my local salon had curlformers – or even let me bring my own, which they do not – I would be in a stylist's seat a lot more frequently. Many naturals who have become adept in the use curlformers spend less than an hour putting them in, so they definitely are great for stylists conscious of time-intensive natural hair styles!
Wash and go's, braid-outs, twist-outs, etc. should be a basic staple in salons
I don't really have much to say about these styles except a salon that masters the technique of wash n' gos and bomb "out" styles, especially for kinkier textures, and don't charge an arm and a leg, would definitely be awesome. They also don't take long to do!
Advertise natural-hair services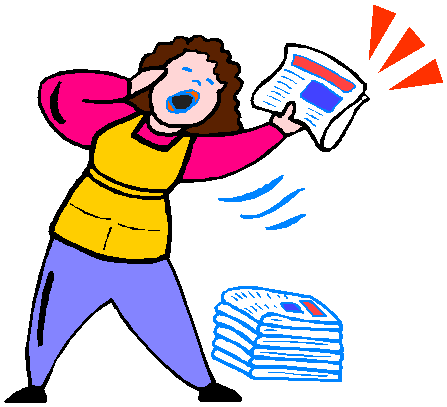 I see a whole lot of advertisements for silk presses and weaves for naturals, but not enough of the more traditionally worn natural hair styles like updos, braid-outs, and two-strand twists. Let naturals know that you are open to serving them without trying to force their natural curls to do very natural unfriendly things. Otherwise, you will find naturals like myself who will assume you are a "typical" salon and will pass over you.
I personally think a lot of what is keeping salons from attracting more naturals is the idea that natural hair, especially hair of the kinkier variety, needs to be fought against and dominated. It is a mental thing that is manifested in the work of too many stylists. Work with natural hair, and I guarantee, us naturals will work with you.
What would you like to see more of in regular hair salons? Stylists, what have been some of the hurdles in trying to attract and keep naturals?
Did you enjoy this post? Subscribe to Klassy Kinks so you never miss one again!